JTVC-2515 (VTC2515) serie Video Mätmaskin och -system
Optisk mätinstrument utan kontakt
JTVC-2515 Manuell videomätningsmaskin Fuction:
1> Det kan mäta punkt, linje, cirkel, båge, oval och rektangulär för att förbättra mätnoggrannheten med flera punkter.
2> Det har många funktioner, såsom kombination av mätningar, centrumstruktur, skärningspunkten för konstruktionen, konstruktionens mittpunkt, linjestruktur, en rund struktur och strukturell synvinkel.
3> Koordinera översättning och koordinater räkna ut är att göra mätningen mer bekväm och effektiv och förbättra mätverkningsgraden.
4> Makroer kan mäta samma delar snabbare och bekvämare volymer och förbättra mätverkningsgraden.
5> Mätdata direkt in i AutoAD och bli en full arbetscirkel.
6> Mätdata kan anges i EXCEL för att utföra statistisk analys, kan rita en enkel Xbar-S Control Yuan, hitta Ca och andra parametrar.
7> Byta språkgränssnitt.
8> Spela in användarprogram, redigera och exekvera kommando.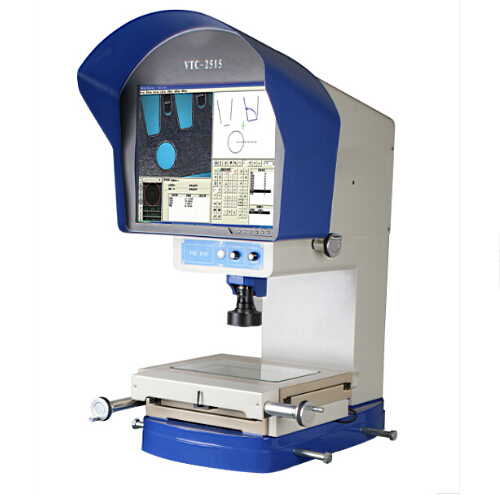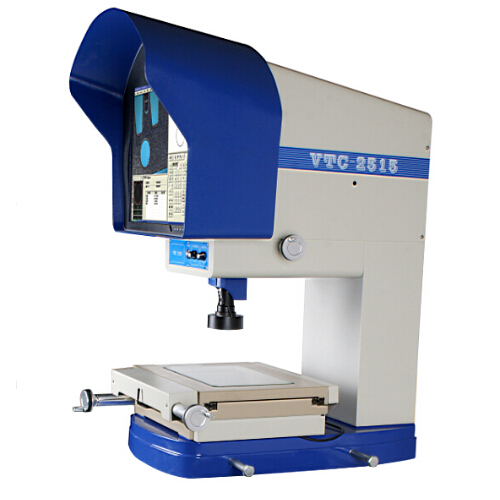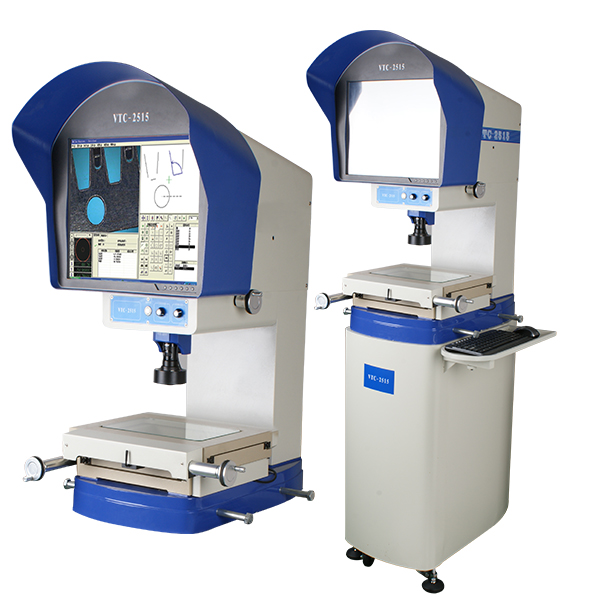 Specifikation:
Model

JTVC-2515(VTC2515)

Staging

Metal Stage Size(mm)

408X308

Glass Stage Size(mm)

305.6X197.5

Travel Stage Size(mm)

250X150X200

Dimension(L*W*H)(mm)

766X653X1760

Moving range

+15°( roating with Y-axis)

Power

110v/220v(AC),50/60HZ.

Measuring System

Obejective lens

focal length (mm)

Almost 92mm

Resolution(mm)

0.0005

Accuracy(μm)

≤(3+L/200)

Standard automatic measurement software, can automatically find edge, deburring measurement, can be put and point, line, circle, angle, center distance and so on.

Video System

1/3" Color CCD Camera,0.7~4.5 Zoom Lens,Video Total Magnificaiton:30X~230X

LED adjustable Light Source
Ansökan:
Accessories

Zoom lens

0.7~4.5X

Extra lens

Screen magnification

Physical field of view(mm)

Screen magnification

Physical field of view(mm)

Working distance(mm)

0.5X(optional)

15X~95X

20~3.2

7.5X~48X

40~6.4

175

1X Stanard

30X~190X

10~1.6

15X~96X

20~3.2

96

2X(optional)

60X~380X

5~0.8

30X~190X

10.6~1.6

32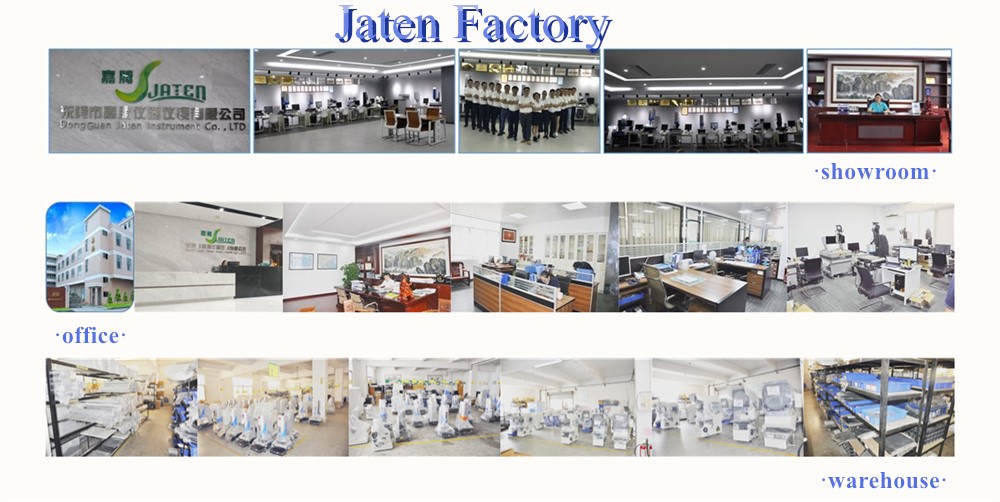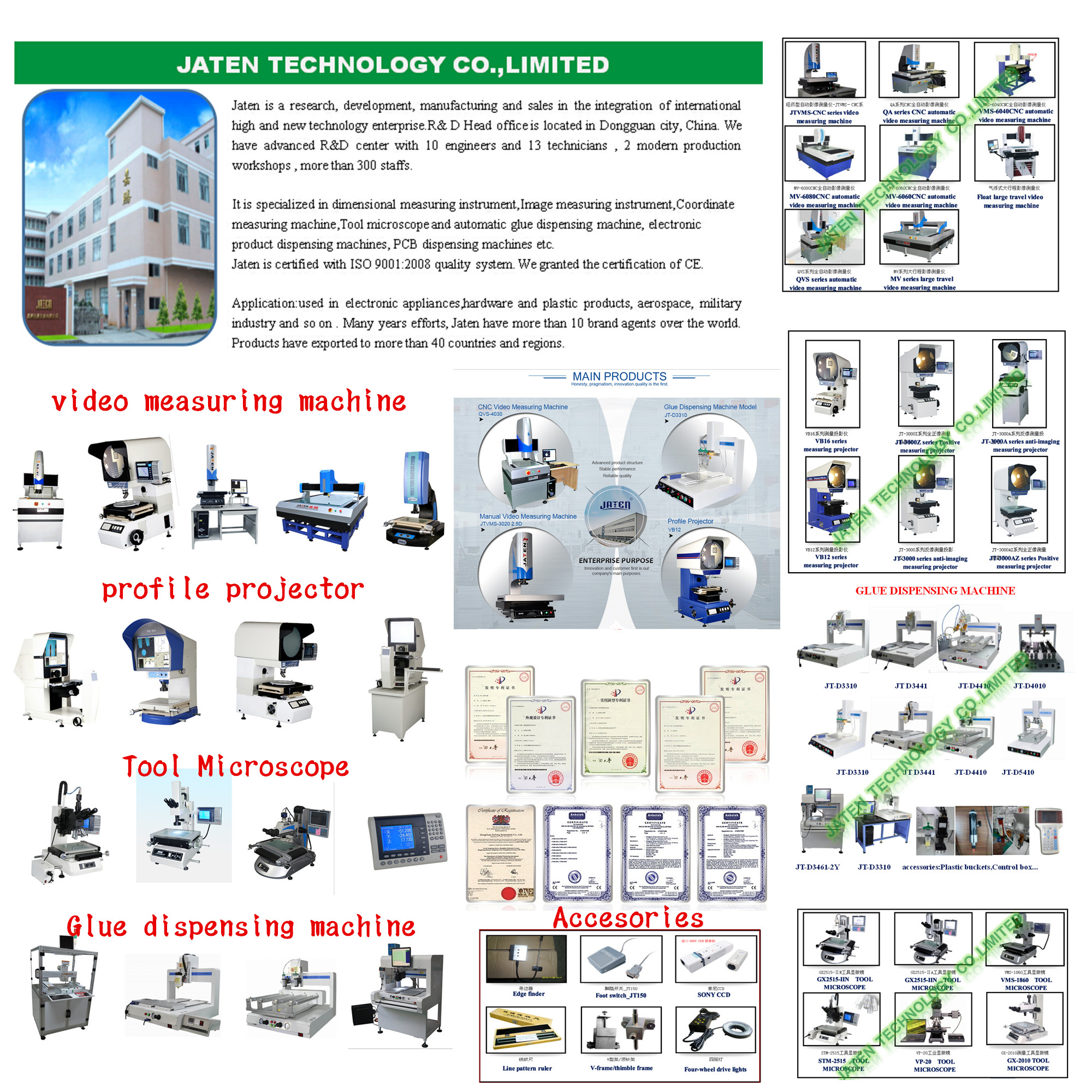 Jaten video mätningssystem:
CNC Video Mätmaskin: QA-serien, QVS-serien, Mv-serien ...

CNC Coordinate Measuring Machine: JT-serien, CNC-serien ...

Manuell videomätmaskin: jtvms-serie, DV-serie, AV-serie ...

One-key Mätningssystem: IM30 / IM 60 / IM100 / IM 120 ...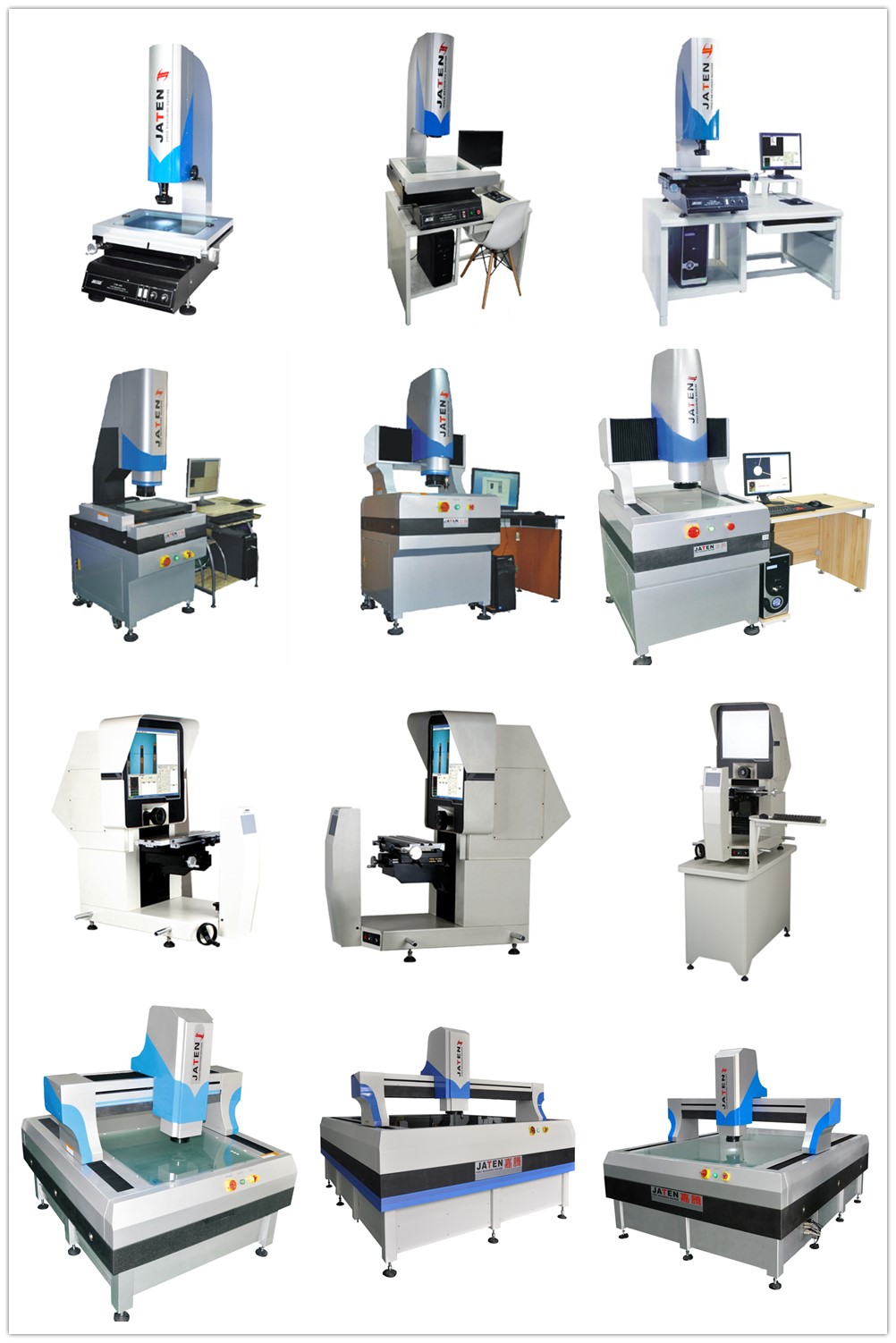 1. Förservice
24 timmar online service för ditt samråd.
Hjälp välja rätt modell, och en serie av service, person, råd.
2. Middle service
- Ge dig bästa erbjudandet
- Ge rabatt för många uppsättningar order
- Kundens förfrågan:
- Välj betalningsbeteckning som du är övertygad om.
- Omedelbart produktion och leverans, informera dig i tid.
- Kan ge fakturavärdet när du vill minska din skatt.
3. Efter försäljning service
- 1 års garanti och all livsuppehåll.
- Teknisk Egineer är avalible för oversea träning.
- Fri ändring för vissa delar
--Remote kontroll teknisk konsultation
- Fri installations DVD
--Underhållsplan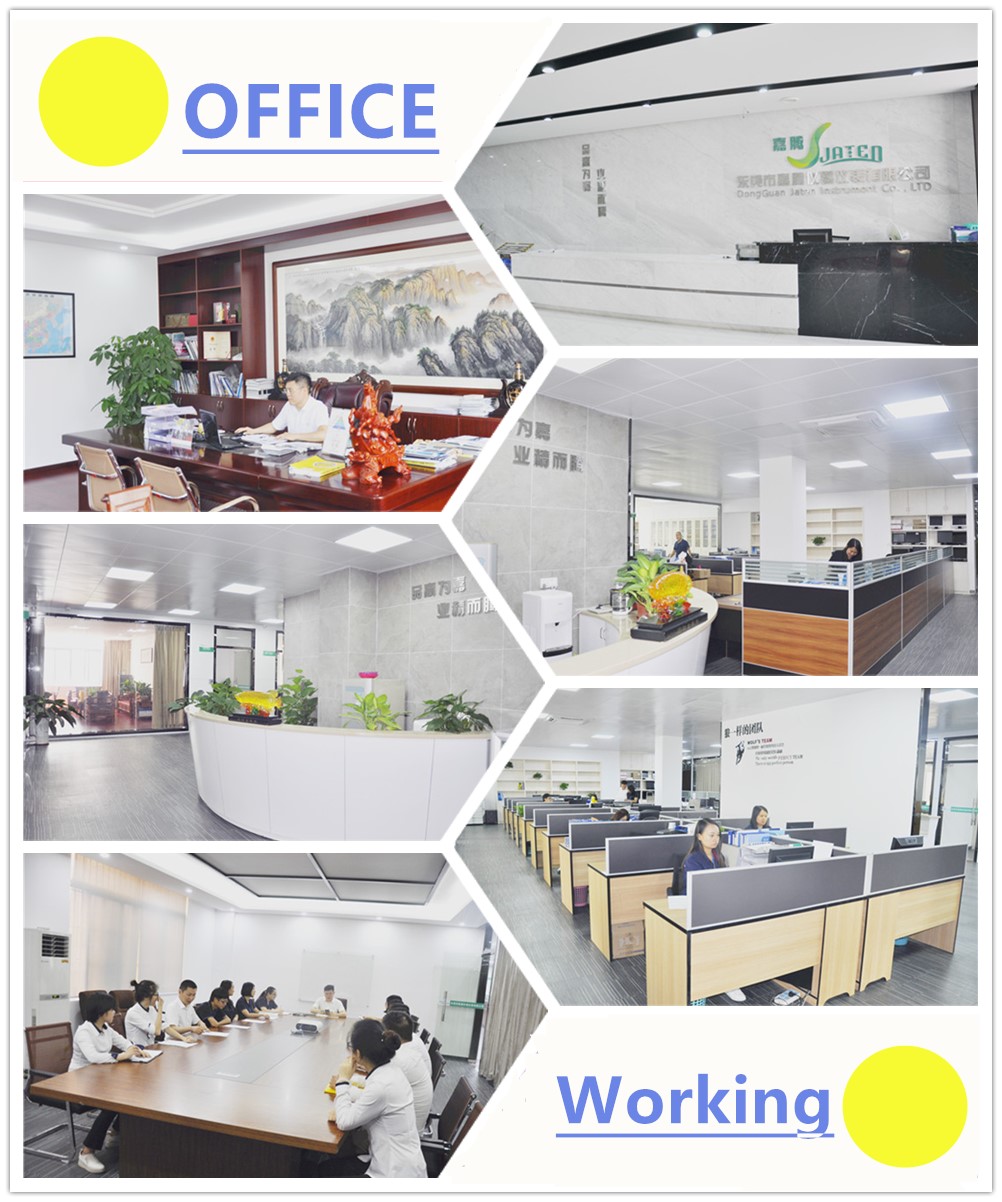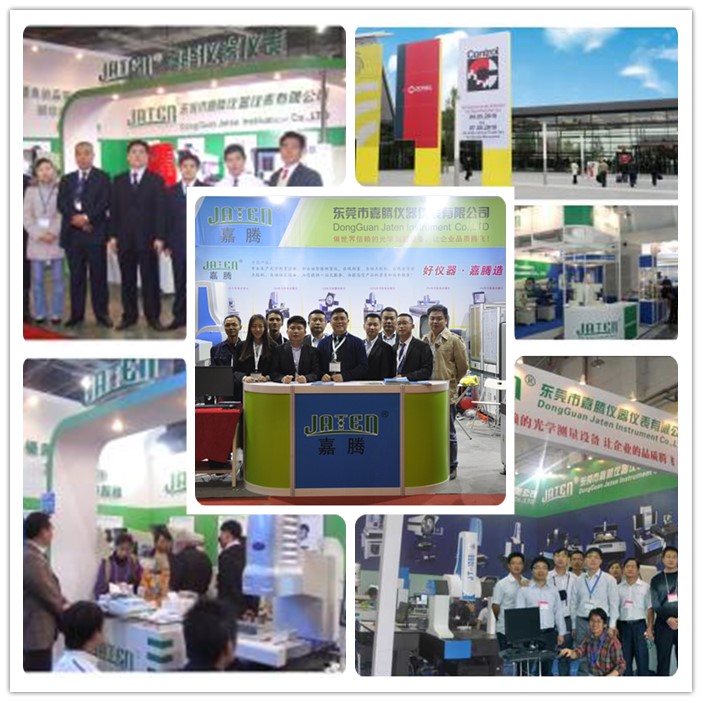 Produktkategorier : Video Mätmaskin > CNC Video Mätmaskin